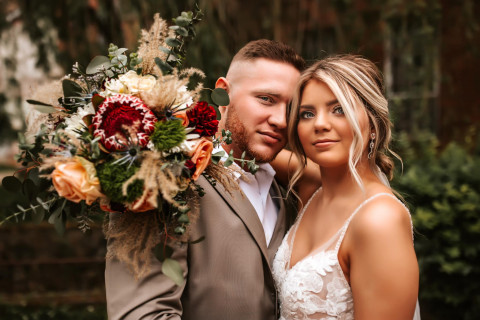 All-Inclusive Luxury Elopements, Tiny Weddings and Micro Receptions. Intimate elopements with a luxurious touch.
Intimate elopements are available in our Elopement Ceremony Room across the street from the Hamilton County Courthouse. Use the crosswalk from the courthouse to our front door! Includes petite cake, sparkling toast, beautiful ceremony room, etc. A luxe intimate ceremony by candlelight.
Elope with just the two of you, or invite a few family & friends. Choose one of our All-Inclusive Luxury Ceremony & Reception packages, or create your own. This is your wedding & a sacred celebration of your love. Just because you're having a smaller wedding, doesn't mean you have to compromise on style, or fun.
Weddings only last a day…memories are forever. We'd be honored to assist you to have fabulous forever memories of your wedding day!
Specialties
* Ceremony And Reception Location
All-Inclusive Elopement & Reception Packages
Any Size Wedding Or Event We Are Very Affordable !
Budget Weddings
Ceremony Direction
Certified Wedding And Event Planner
Custom Wedding Decor
Customized Wedding Packages
Eloping
Full Ceremony Management
I Will Be By Your Side From Start To Finish...
Private Ceremony
Wedding Ceremony
Wedding Decor
Wedding Officiant
Wedding Packages
Wedding Planner
Wedding Venue
Wedding With Reception
Weddings