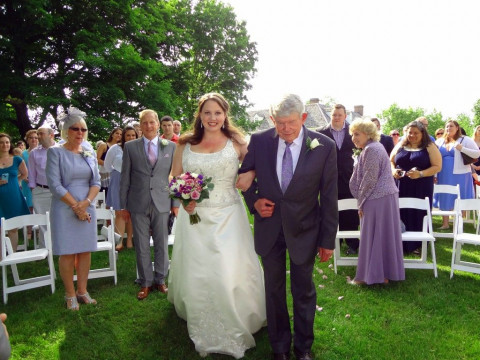 Close your eyes and imagine your wedding day. You are in your lovely bridal dress. Your Mother is helping you on with your veil, your maids are all around you, assisting you with your final preparations. Your grandmother is there, holding your hand, with tears in her eyes. Your Mother is telling you how happy she is for you. Your photographer is trying to get that all important shot with you and your family as you are getting prepared. You are so happy and your are floating on cloud nine. Then your phone starts to buzz. The reception venue is calling you that they misplaced your itinerary and they are not sure about some details about your reception. They have set out white table cloths, yet you rented red table clothes that should have been shipped to the venue. Do you REALLY need to handle this while you are trying to get ready?? Answer: NO you do NOT! You need someone who is your contact person who will speak on your behalf and take care of problems. So what should you do before the big day? You hire Asta Wedding Planning your wedding day Management Company. We are also your ceremony rehearsal director.
Here is some of the special services you get for hiring us. At Your Rehearsal: We use an amplification system and use 2 wireless microphones, one for me (the director) and one for the minister so we can be heard while walking through the ceremony rehearsal. Our staff is on radio communication with each other to talk at great distances and do not have to rely on having cell service (there are location in the area where cell service does not work.) Our staff is working with your venue, caterers and other vendors for a well tuned and harmonious ceremony and reception.
We offer several packages to help you: We offer "Full Planning", "Partial planning", "Only Day-Of." or "Ceremony Only. We can also create a custom package to give you the help you need. We create an Itinerary (a detailed timeline) of your Wedding Day and it includes the rehearsal. And you get a copy of this six page report. We use all the information you provide, all of the details and information that you want for your wedding day. This way we are in charge of your day, and you can rest and enjoy your wedding day. Free initial meeting, to see if we are the right planner for you. Free sound amplification at your rehearsal. We specialize in outdoor ceremonies, but love indoor ceremonies and receptions too. To see how Big Day Small World is working for us, mention you saw us here and take 15% off of any package. Our web site is www.AstaWeddingPlanning.weebly.com Office hours: Monday - Thursday 12 -5. We are a store front location. Licensed and insured.
Specialties
"Month of" and "Day of" Consulting
Additional Staff Available
Any Size Wedding Or Event We Are Very Affordable !
Bridal Tiaras
Budget Weddings
Business License And Insured
Ceremony And Rehearsal Coordiation
Ceremony Direction
Coordination
Customized Wedding Packages
Day Of Coordinating
Destination Weddings
Eloping
Event And Party Planning
Event Planner
Fans With Program
Full Ceremony Management
Full Service Planning
Invitation Sales
Invitations
Linen Rental
Minister
Only Rehearsal & Ceremony
Partial Planning
Photo Montage
Photographs To Video
Private Ceremony
Private Party Planning
Programs
Rehearsal Directing With Music
Rental Assistance
Room Uplighting
Sound Amplification At The Rehearsal
Sound System For Ceremony
Staff On Radio Communication
Timeline Created For Vendors
Wedding Ceremony
Wedding Classes
Wedding Officiant
Wedding Packages
Wedding Planner
Wedding Planning
Weddings
Wireless Microphones