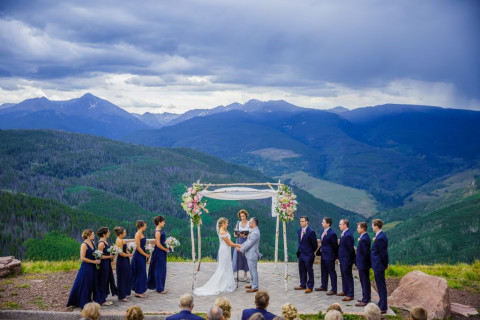 A prism seems simple enough until you see the magic and beauty it creates. That's what we do for our clients. A modern and innovative special event design and planning firm offering packages for every budget, creativity for every vision, and the ability to take all your stress away. We recognize and respect that no two events, couples, and budgets are the same. That's why we will gladly customize our packages to fit exactly what you need. No more, no less. Just the perfect package for the perfect day. Choose the wedding planning package that fits your style or mix and match from our a la carte services - we're here to help you. That's literally our entire job.
Specialties
"Month of" and "Day of" Consulting
* Ceremony And Reception Location
Anniversary
Any Size Wedding Or Event We Are Very Affordable !
Beach Weddings
Bridal Bouquets
Budget Weddings
Budgeting
Centerpieces
Ceremony Direction
Certified Wedding And Event Planner
Coordination
Corporate Events
Customized Wedding Packages
Day Of Coordinating
Day-of Coordination
Day-of-Coordination
Destination Weddings
Eloping
Engagement Party
Event And Party Planning
Event Planner
Event Planning
Event Styling
Full Ceremony Management
Full Service Planning And Design
Fundraiser Planning
Glitter Glamour
Holiday Parties
I Will Be By Your Side From Start To Finish...
Introducing Green "Eco-Chic" Planning
Partial Planning
Private Ceremony
Private Party Planning
Wedding Ceremony
Wedding Packages
Wedding Planner
Wedding Planning
Wedding With Reception
Weddings