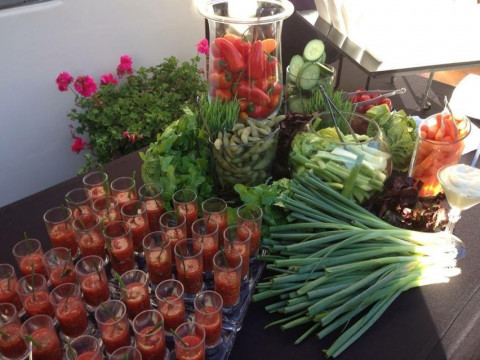 At Kimberley's Catering, we match our passion for food with our commitment to excellence. We use the freshest and finest seasonal ingredients, present them with flair and beauty and take care of our clients with gracious, friendly and professional service.
We work with our clients to create a personalized, unique and delicious menu, tailoring our services to meet their individual needs and tastes
Specialties
5 Star Cuisine
American Cuisine
Appetizers
Banquet Rooms
Bar Mitzvah
Bar Service
BBQ Catering
Birthday & Holiday Party Service
Breakfast
Bridal & Baby Shower Catering
Brunch & Tea Parties
Buffets
Chef Cooking On Site
Cocktail Parties & Mixers
Corporate
Corporate Business Events
Corporate Catering
Corporate Event Venue
Custom Catering
Custom Menu Planning
Dinner
Family Style Italian Dining
Food Cooked Fresh From Scratch
Fresh Food
Full Service Buffet
Fundraisers & Galas
Fundraisers Church School Weddings Receptions
Green Catering
On Location Cooking
Social Events Gatherings
We Can Help You With Your Most Special Events!
Wedding Catering
Weddings