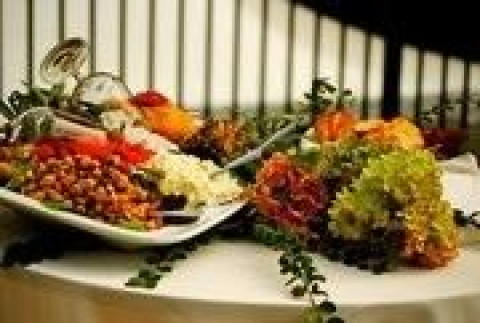 We understand that your wedding day is one of the most important days of your lives. We will work with you to customize your menu. All of our food is prepared with the freshest ingredients that will be sure to impress you and your guests. Whether your reception is a small, intimate dinner or a large family function, we will go above and beyond to fulfill every aspect of your wedding.
J & L Catering believes that your guests are the most important part of any event. Leave the details to us and enjoy yourself!
About the Chef
Executive Chef and Owner John Boardman has over 20 years of culinary experience. After he earned his formal culinary degree, John worked for upscale restaurants and has catered for Harvard University. In addition, John worked for Legal Seafoods, Inc., where he was a founding chef of their multi-million dollar catering division. John has also had the honor of cooking under the direction of some of the great chefs of the world, including Julia Child and Jasper White.
Over the years, John has catered events for thousands of happy clients, including Former President Bill Clinton. Guests have enjoyed the unique flavors and attention to detail for which he prides himself. John's creativity, talent and passion for food, combined with his drive to satisfy his clients, will shine through in any social event.