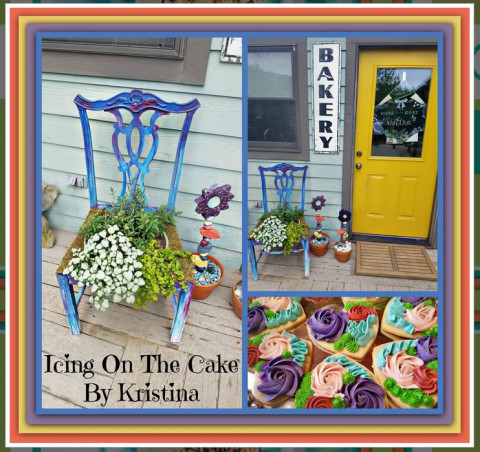 Brown County artist Kristina Taylor fulfills dreams in the delectable medium of creative cake making and decorating that captures the essence of each special occasion. Kristina turned her successful arts background that included painting, drawing and sculpting into her current passion for culinary art. Since opening her bakery studio, adjacent to her home in Brown County, Kristina's reputation for fulfilling special cake dreams has spread near and far. Come take a look at Icing On The Cake By Kristina!
Specialties
1.Shower & Wedding Cookies 2.Cupcakes
3-D Cakes
3D Cakes
And Graduations
And Sugar And Gum Paste Flowers
Anniversaries
Anniversary Cakes
Baby Shower Cakes
Baby Shower Cupcakes
Birthday Cakes
Birthday Cupcakes
Botanically Correct Sugar Flowers
Bridal Cakes
Bridal Shower Cupcakes
Cakes
Cookies
Cupcake Cakes
Cupcakes
Custom Cookies
Designer Cakes And Cookies
Desserts For Any Occasion!
Edible Favors
Engagement Cakes
Everything Is Custom Made To Order So Please Allow Ample Time Fo
Faux Cakes
Fondant & Butter Cream Icing
Fondant Figures And Cake Toppers
Gluten Free & Vegan Options
Gourmet Cakes
Groom Cakes
Hand-made Sugar Flowers
Handmade Edible Fowers
Handmade Flowers And Embellishments
Holidays
I Specialize In Butter Cream Cakes
Individual Mini Cakes
Reunions
Rustic Cake
Showers
Wedding Cake
Wedding Cakes
Wedding Shower Cakes