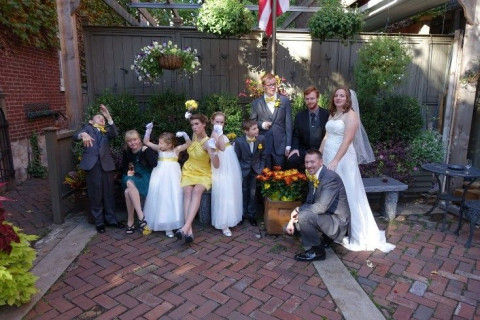 With so many Morgantown wedding photographers and Pittsburgh wedding photographers in the area, it can seem like a daunting task choosing the right one to capture your special day. However, with Just In Wedding Photography, you can't go wrong. We are here to make your big day into a memory you'll never forget. Our photographers have photographed a wide variety of weddings, all in search of that special moment. The perfect day begins with you; your originality, taste, and style inspire everything we do. We will be illustrating your love story through our lenses, providing you with a collection of images that look and feel as authentic as your love. Feel free to get in touch to schedule a consultation and learn more.
Specialties
Adventure Weddings
Albums
Also Will Do Family Groups At The Wedding While Everyone
B&W
Beach Sessions
Beach Weddings
Boutique Weddings
Bridal Photography
Burning DVD Disk Of All Images
Candid Photography
Candid Wedding Coverage
Candids And More.
Christian Weddings
Church Weddings
Clearwater Beach Weddings
Custom Alburms And Retouching
Custom Designed!
Custom Photo Books
Custom Wedding Packages
Customize Your Own Wedding Package
DVD Slideshows
Elegant & Affordable Photography.
Engagement Photography
Engagement Photography Sessions
Family Beach Portraits
Family Lifestyle Shoots
Holiday Portraits
I Offer Wedding Photography
lovestory
Our Company Has 10 Years Of Wedding Photography Experience Speci
Photo Booth Rentals
Photography
Reasonable Rates
Wedding Dj Services
Weddings