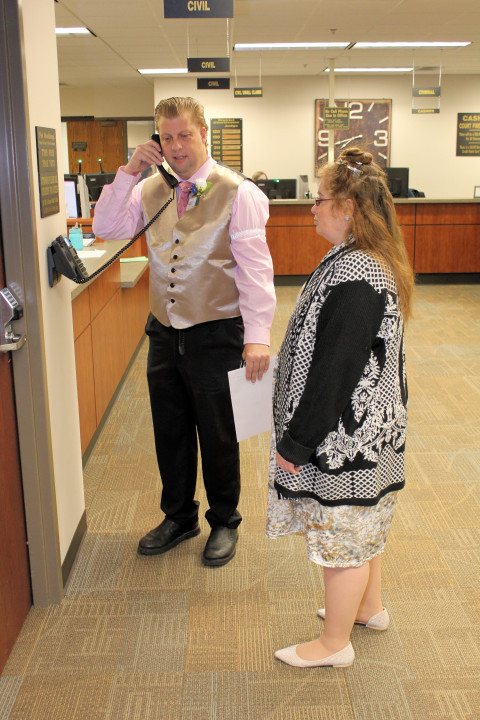 Caldwell Idaho Wedding Photographer who has been a photographer since 1987. Published in Nine magazines, Eight newspapers and The Idaho Bureau of Land Management's map Sportsman's Guide to the Clearwater River. Published online with Travel Post Monthly and The Knights of Columbus's Knights in Action. I have done Wedding photography and it is my favorite because of the wonderful people I get to meet.
You will love the pictures I take. I will capture all of the fine details also.
If you like I will submit your pictures to many of the major wedding magazines.
If published in any of the magazines all vendors will be credited also.
Please contact me for more information.
Specialties
Actor And Business Headshots
Adventure Weddings
Also Will Do Family Groups At The Wedding While Everyone
B&W
Blemish Removal
Blemish Removel
Bridal Photography
Budget Friendly
Burning DVD Disk Of All Images
Business Professionals
Candid Photography
Candid Wedding Coverage
Candids And More.
Capturing Your Moments In Your Journey Through Life
Children
Childrens Portraits
Christian Weddings
Church Events
Church Weddings
Commitment Ceremony
Corporate
Custom Album Design
Custom Alburms And Retouching
Custom Designed Save The Date Cards
Custom Designed Save The Date Cards Or Magnets
Custom Photo Books
Custom Wedding Packages
Customize Your Own Wedding Package
Destination Weddings
Digital Files
Elegant & Affordable Photography.
Engagement
Engagement Photography
Engagement Photography Sessions
Engagement Portraits For Your "save The Date" And Wedding
Engagements
Event Photography
Events
Family
Family Lifestyle Shoots
Family Photography
Family Sessions
First Communion
Holiday Portraits
I Offer Wedding Photography
Last Minute Weddings Accepted
lovestory
Maternity
Newborn
Pets
Photo Touch Up
Photography
Police, Firefighter & EMS Discounts
Portraits
Portraiture
Posing Expert
Proms
Real Estate
Seniors
Sports
Videography
Videos
We Offer A Military Discount
Wedding Photography
Weddings