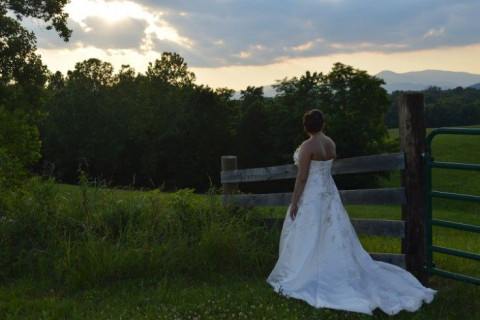 Hi beautiful people,
I'm Memories by Cheryl Mays, award winning photographer based in Amherst, VA but service all over Central Virginia and I am always willing for a road trip anywhere.
I strive to capture natural expressions and spontaneous moments. My objective is to produce breathtaking photographs that are meaningful to you. I love making those "I wish I had a camera" moments a reality. I put as much love into each image no matter what type of photography I am doing.
Believe me you are gonna have a blast with me. I am always laughing and I make you relax and have your natural beauty shine thru. All of my clients tell me how much fun they had. I love all types of photography from Macro, Family, Seniors, Landscapes, Maternity and babies! And best of all Weddings, Weddings and did I say Weddings?????
My goal is to make your day feel important and I love making your most important photos memorable.
Specialties
Adventure Weddings
Also Will Do Family Groups At The Wedding While Everyone
B&W
Beach Sessions
Beach Weddings
Boutique Weddings
Bridal Photography
Burning DVD Disk Of All Images
Candid Photography
Candid Wedding Coverage
Candids And More.
Childrens Portraits
Christian Weddings
Church Weddings
Custom Wedding Packages
Customize Your Own Wedding Package
Elegant & Affordable Photography.
Engagement Photography
Engagement Photography Sessions
Family Beach Portraits
Family Lifestyle Shoots
Holiday Portraits
I Offer Wedding Photography
lovestory
Photography
Portraiture
Reasonable Rates
Same Sex Weddings
Weddings