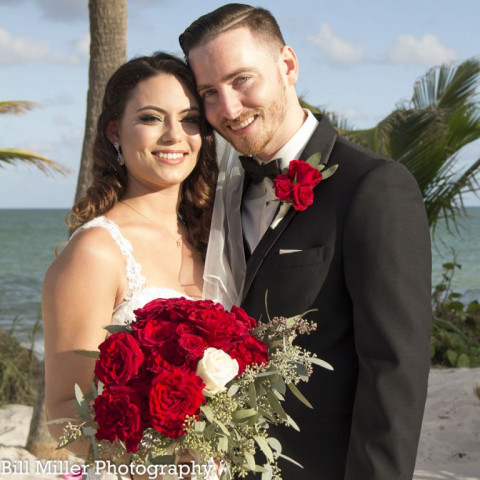 Storybook weddings on the beach or in Church. I shot my 1st wedding 25 yrs ago and I was hooked. The love, emotion, beauty, pageantry of your dream wedding preserved in an album and photographs you will show everybody. Call today and lets meet and discuss that wedding in your dreams.
Specialties
2 Photographers
Actor And Business Headshots
Affordable
Albums
Also Will Do Family Groups At The Wedding While Everyone
Artistic Nudes
Available For Travel
Award Winning
B&W
Beach Sessions
Beach Weddings
Boudoir Photography
Boutique Weddings
Bridal Photography
Budget Friendly
Burning DVD Disk Of All Images
Business Professionals
Candid Photography
Candid Wedding Coverage
Candids And More.
Canvas
Capturing Your Moments In Your Journey Through Life
Challenging Venues
Childrens Portraits
Christian Weddings
Church Events
Church Weddings
Corporate
Creative
Custom Album Design
Custom Alburms And Retouching
Custom Announcements
Custom Designed Save The Date Cards
Custom Designed Save The Date Cards Or Magnets
Custom Photo Books
Custom Wedding Packages
Customize Your Own Wedding Package
Destination Weddings
Digital Files
DVD Slideshows
Elegant & Affordable Photography.
Engagement
Engagement Photography
Engagement Photography Sessions
Engagement Portraits For Your "save The Date" And Wedding
Engagement Shoot "Brag" Book
Engagements
Event Photography
Events
Family
Family Beach Portraits
Family Lifestyle Shoots
Family Photography
Family Sessions
Fine Arts Photography
Florida Weddings
Headshots
Holiday Portraits
I Offer Wedding Photography
Large Printing
Last Minute Weddings Accepted
Lifestyle
Lifestyle Photography
lovestory
Luxury Weddings
Maternity
Newborn
Our Company Has 10 Years Of Wedding Photography Experience Speci
Parent Albums
Photo Day
Photo Restoration
Photography
Portraiture
Professional Photographers Of America
Reasonable Rates
Seniors
Sports Photos
We Offer A Military Discount
Wedding Photography
Weddings