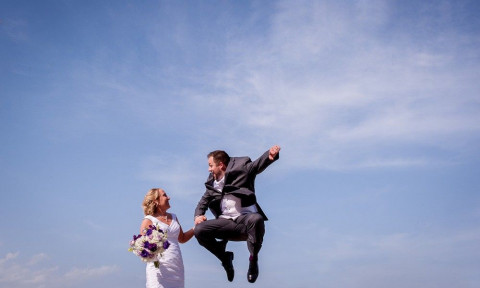 Lollipop Photography is Columbia, Missouri-based wedding & portrait photographer, creating delightfully fun, meaningful images that reflect the love you share. Serving the entire mid-Missouri region, including St. Louis, Kansas City and Lake of the Ozarks.
You have hundreds of wedding plans to make. Deciding who will bring your memories to life is one of your most important.
When you choose Lollipop Photography, you get to keep your high-resolution digital image files, you can order prints through a professional lab at wholesale cost, and you can share your photos easily with friends & family through your online ordering gallery and Facebook sneak peeks.
I specialize in small to medium size weddings, up to around 300 guests. Though I occasionally accept larger weddings, this smaller size allows me to capture the sweet moments of the day between bride & groom and family & friends.
With a mother as a wedding photographer, I've been around weddings my whole life, giving me the knowledge & experience to handle whatever your day might bring.
Let me tell your love story.
Specialties
Adventure Weddings
Albums
Also Will Do Family Groups At The Wedding While Everyone
B&W
Boutique Weddings
Bridal Photography
Candid Photography
Candid Wedding Coverage
Candids And More.
Childrens Portraits
Christian Weddings
Church Weddings
Commitment Ceremony
Custom Alburms And Retouching
Custom Photo Books
Custom Wedding Packages
Customize Your Own Wedding Package
Elegant & Affordable Photography.
Engagement Photography Sessions
Family Lifestyle Shoots
Holiday Portraits
I Offer Wedding Photography
Photography
Portraiture
Professional Photographers Of America
Reasonable Rates
Same Sex Weddings
Weddings