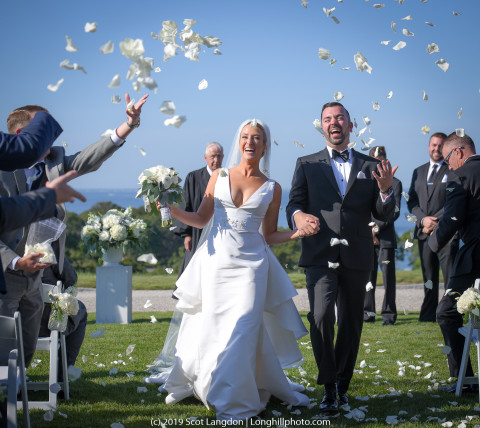 LONG HILL PHOTOGRAPHY
Thank you for taking a moment to read about our photography services. We look forward to hearing from you to discuss your photography needs.
Scot & Mary Langdon of Long Hill Photography, are located in Hudson, New Hampshire and will travel throughout New England, including the Boston area. With over 25 years of experience, we know what it takes to listen to the customer, deliver the quality you deserve and follow up to make sure you receive the best customer service. Mr. Langdon earned a Bachelors degree in Photography from Syracuse University.
Our Wedding & Portrait Philosophy: Our photography session is about building a trusting relationship and capturing who you are as a person, your work, your passion, or your family. Through our work as photographers, we strive to capture that essence, the very moment when you show us the true you.
We deliver the best by clearly understanding what you seek to communicate and achieve with our images, work with you during the planning and design phase, be honest and upfront on what it will cost to deliver that message, and then go the extra mile to deliver as planned.
Photography Services:
Weddings - Photojournalistic and Traditional Style Images (black & white and color)
Environmental Portraiture – Outdoor and Studio
Business Professional Headshots
LifeStyle & WorkStyle Photography
Family Events - Children and Newborns
We will happily provide references as needed.
Thank you,
Scot & Mary Langdon
Long Hill Photography
Specialties
Actor And Business Headshots
Adjusting And Converting All RAW Files To Useable JPG Fil
Adventure Weddings
Albums
Also Will Do Family Groups At The Wedding While Everyone
Architectural Photography
Artistic Nudes
Available For Travel
Award Winning Photographer
B&W
Bachelors Degree In Photography
Beach Sessions
Beach Weddings
Black & White Art Photography
Boston Weddings
Boutique Weddings
Bridal Photography
Burning DVD Disk Of All Images
Business Professionals
Candid Photography
Candid Wedding Coverage
Candids And More.
Capturing Your Moments In Your Journey Through Life
Carribean Weddings
Childrens Portraits
Christian Weddings
Church Events
Church Weddings
Commitment Ceremony
Contemporary
Corporate
Creative
Custom Alburms And Retouching
Custom Design Services
Custom Designed!
Custom Photo Books
Custom Wedding Packages
Customize Your Own Wedding Package
Day After Sessions
Destination Weddings
DVD Slideshows
Elegant & Affordable Photography.
Engagement Photography Sessions
Event And Commercial Photography
Event Photography
Events
Family Beach Portraits
Family Lifestyle Shoots
Family Sessions
Fashion Photojournalist
Fine Arts Photography
Florida Weddings
Hawaiian Weddings
Holiday Portraits
I Offer Wedding Photography
Island Weddings
Last Minute Weddings Accepted
Lesbian Weddings
Lifestyle Photography
lovestory
Luxury Weddings
Martha's Vineyard Weddings
Newborn
Parent Albums
Photography
Police, Firefighter & EMS Discounts
Portraiture
Posing Expert
Real Estate Design Interiors
Reasonable Rates
Same Sex Weddings
Sexy Portrait Sessions
Syracuse University
Tastesful Nudes
Weddings