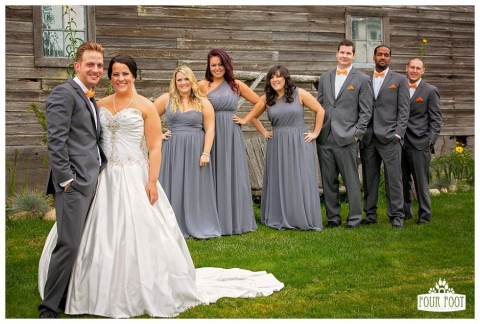 Getting married? Spectacular! I am absolutely honored to be considered for your special day. Four Foot Photography provides full wedding day coverage, from makeup to reception. Your wedding day goes by in a blur - I believe that having high quality, artistic photographs is vital to preserving your memories and will bring you to that space of love and emotion each time you look at your images. Your photographs are what you will have left of the day, and creating them validates the relationship and can be a very special part of the wedding day. It is imperative that you find the right photographer for YOU, someone you are absolutely comfortable with, which is why I would love to get to know you and hear your love story and the plans you have made. Good luck on your search, and ENJOY your day and each other! LGBT, first wedding or later in life, off-beat brides are appreciated! If you are contacting me in regards to events outside Kitsap County, please call , email or use the contact form on my website, as your contact information will not be provided to me. Let me know you found me on BigDaySmallWorld!
Specialties
Albums
B&W
Beach Sessions
Beach Weddings
Boutique Weddings
Bridal Photography
Budget Friendly
Business Professionals
Candid Photography
Candid Wedding Coverage
Christian Weddings
Church Weddings
Clearwater Beach Weddings
Commitment Ceremony
Custom Album Design
Custom Alburms And Retouching
Custom Designed!
Custom Photo Books
Custom Wedding Packages
Customize Your Own Wedding Package
Digital Files
DVD Slideshows
Elegant & Affordable Photography.
Engagement
Engagement Photography
Engagement Photography Sessions
Engagement Portraits For Your "save The Date" And Wedding
Engagement Shoot "Brag" Book
Family
Family Beach Portraits
Family Lifestyle Shoots
Family Photography
Family Sessions
I Offer Wedding Photography
Last Minute Weddings Accepted
Lesbian Weddings
Lifestyle Photography
lovestory
Parent Albums
Photography
Police, Firefighter & EMS Discounts
Portraiture
Professional Photographers Of America
Reasonable Rates
Same Sex Weddings
Seniors
Wedding Photography
Weddings