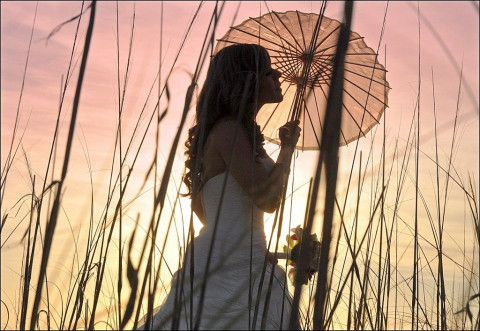 Award Winning Fine Arts Photojournalism.What sets me apart is my work. I am an artist with an intuitive sense of light,composition and color with a gift for enrapturing emotion.I have twenty years experience shooting thousands of weddings nationwide,,with a background in photojournalism for the Miami Herald,Florida Keys Keynoter and many other publications.I am available for travel worldwide. For assignments,weddings,models,actors,musicians,children,etc.
Specialties
2 Photographers
20 Years Of Wedding Photography Experience.modelsactorsportfolio
Adventure Weddings
Albums
Also Will Do Family Groups At The Wedding While Everyone
Artistic Photography
Available For Travel
Award Winning
AWARD WINNING CHILD PHOTOGRAPHY
Award Winning Wedding Photographer
B&W
Beach Sessions
Beach Weddings
Boutique Weddings
Bridal Photography
Burning DVD Disk Of All Images
Candid Photography
Candid Wedding Coverage
Candids And More.
Capturing Your Moments In Your Journey Through Life
Childrens Portraits
Christian Weddings
Church Weddings
Classic Candids
Clearwater Beach Weddings
Commitment Ceremony
Creative
Custom Photo Books
Destination Weddings
DVD Slideshows
Engagement
Engagement Photography
Engagement Photography Sessions
Engagement Portraits For Your "save The Date" And Wedding
Engagement Shoot "Brag" Book
Event Photography
Events
Family
Family Beach Portraits
Family Lifestyle Shoots
Family Photography
Family Sessions
Fine Art Prints
Fine Arts Photography
Florida Weddings
Great Wedding Photography Storytelling Documentary
Holiday Portraits
I Offer Wedding Photography
International Wedding Photography
Last Minute Weddings Accepted
Lesbian Weddings
Lifestyle Photography
lovestory
Luxury Weddings
New Orleans Weddingsfine Arts Photojournalism
Newborn
Parent Albums
Photography
Portraiture
Professional Photographers Of America
Same Sex Weddings
Seniors
St Pete Weddings
Tampa Weddings
Unique
Wedding Photography
Wedding Photojournalism
Weddings