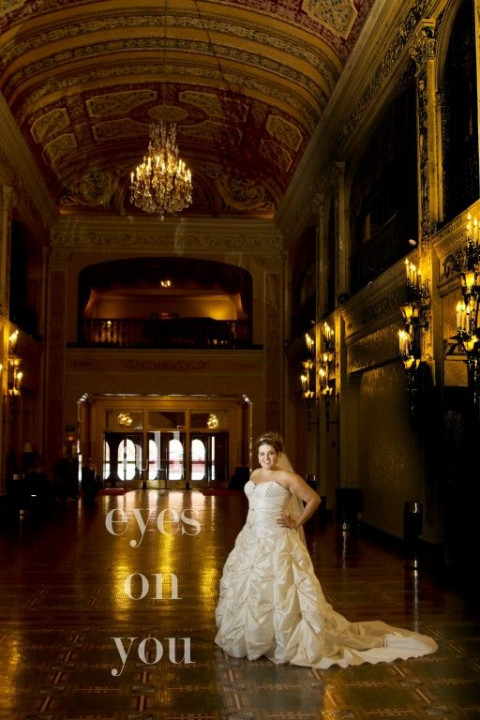 What you need to know about All Eyes on You is that there are big hearts behind the cameras that are there for you, too. It's all about helping to illustrate the history that is you.
They could say that they've had cameras to their faces since they emerged from the womb. They could say it's THEIR PASSION, ever since their families began and they realized they took cute pictures of their kids. BLAH BLAH BLAH.
What's true is that these are kind, huge hearts who love to take pictures, but more than that, they love to participate in LIFE. ALL of it. The quiet times--like the birth of your child, and the raucous times--like your wedding reception.
They're in it to make new friends, and have new experiences. They're in it for the pure love of the people they deal with, and the difference that those canvases over the fireplaces make to the homes where they reside.
They are proudly LGBT friendly, and have been since day one!
Award winning and published in the Fort Wayne, Indiana area, they are now in Wabash.
Specialties
2 Photographers
Actor And Business Headshots
Adventure Weddings
Albums
Also Will Do Family Groups At The Wedding While Everyone
Artistic Nudes
Available For Travel
Award Winning
Award Winning Wedding Photographer
B&W
Beach Sessions
Beach Weddings
Boudoir Photography
Boutique Weddings
Bridal Photography
Burning DVD Disk Of All Images
Business Professionals
Candid Photography
Candid Wedding Coverage
Candids And More.
Capturing Your Moments In Your Journey Through Life
Childrens Portraits
Christian Weddings
Church Events
Church Weddings
Clearwater Beach Weddings
Commitment Ceremony
Corporate
Creative
Custom Album Design
Custom Alburms And Retouching
Custom Designed Save The Date Cards Or Magnets
Custom Designed!
Custom Photo Books
Customize Your Own Wedding Package
DVD Slideshows
Engagement
Engagement Photography
Engagement Photography Sessions
Engagement Portraits For Your "save The Date" And Wedding
Engagement Shoot "Brag" Book
Event Photography
Events
Family
Family Beach Portraits
Family Lifestyle Shoots
Family Photography
Fine Arts Photography
Gay Weddings
Holiday Portraits
I Offer Wedding Photography
Lesbian Weddings
Lifestyle Photography
lovestory
Luxury Weddings
Newborn
Parent Albums
Photography
Police, Firefighter & EMS Discounts
Portraiture
Posing Expert
Professional Photographers Of America
Rock The Dress
Same Sex Weddings
Seniors
Trash the Dress
Wedding Photography
Weddings