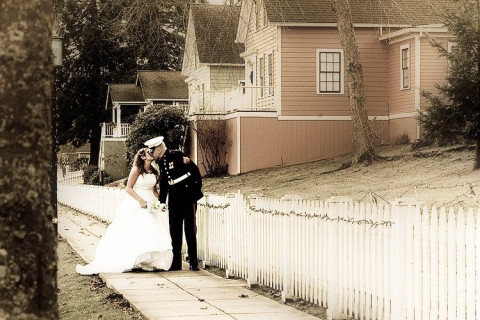 Full service studio serving discerning clientele. Over 1500 weddings photographed to date means you're getting an artistic, experienced and caring photographer at your event. All plans are complete with custom books, pre-event sessions including Bridal portraiture or engagement sessions. We are customizing our plans specific to your needs and encourage you to share and bring ideas to your consultation!
Specialties
Albums
Also Will Do Family Groups At The Wedding While Everyone
Artistic Nudes
B&W
Beach Portraits
Beach Sessions
Beach Weddings
Bridal Photography
Business Professionals
Candid Photography
Candid Wedding Coverage
Candids And More.
Christian Weddings
Church Weddings
Copy And Restoration Of Old Photos
Custom Alburms And Retouching
Custom Designed!
Custom Photo Books
Custom Wedding Packages
Customize Your Own Wedding Package
DVD Slideshows
Elegant & Affordable Photography.
Engagement Photography
Engagement Photography Sessions
Engagement Portraits For Your "save The Date" And Wedding
Engagement Shoot "Brag" Book
Event Photography
Events
Family
Family Beach Portraits
Family Lifestyle Shoots
Family Photography
Family Sessions
Fine Arts Photography
Framing Services
I Offer Wedding Photography
Lesbian Weddings
Lifestyle Photography
Luxury Weddings
Our Company Has 10 Years Of Wedding Photography Experience Speci
Parent Albums
Photography
Portraiture
Posing Expert
Reasonable Rates
Same Sex Weddings
Seniors
Waterfront Studios
Wedding Photography
Weddings