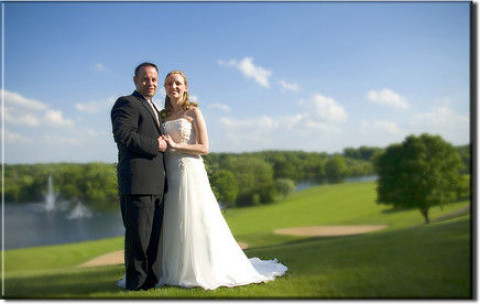 My name is Tim Mulholland and I'm a wedding photographer. As much as I'd like to tell you about my services, what's the most important thing to you about your wedding??? I really would like to hear what's important to you! In fact, before I'll even consider photographing your wedding, I need to talk with you so that I can learn what's important to you and how to capture your special day in the way that you want…
I'm more than a photographer. I promise – I guarantee – to create for you precious and timeless albums and portraits that will stir your heart and your families' hearts for generations, and I also will build a personal relationship with you and your family. Your wedding unites the two of you, and also unites your families. I capture the spirit of the love, romance and intimate emotions, as well as the relationships and personalities of your family and friends. I will treat your wedding as if it was my own. I'm a wedding photographer because I love to photograph the love and emotions of this wonderful day! (Would you like to see your father cry at your wedding? I can help to make it happen!)
Your wedding is a type of sanctuary – a very hallowed, sacred place, especially over time. You fill this sanctuary with your family and special friends. Yes, the whole of your wedding day will be a wild, chaotic rush, but there are those few moments, during your vows, when this is your sanctuary. Let's treat it with the dignity it deserves and preserve those moments for you two.
Great photography is a life-long investment for you, your families, your children and children's children. There's no obligation to call and speak with me – I assure you. I just want to learn more about your wedding and what's important to you. And, I also offer a lot of other possibilities for Wedding photography beyond my packages, so I can likely work to meet most any reasonable budget!
Also, I recognize that times are tough for all of us. With this in mind, I'm also offering "Portraits now and later." With this plan, I'll provide you with a certificate so that you can print any of your portraits and albums between one and three years after your wedding for 20% off of my then current prices. This approach allows us to create some really beautiful portraits for you now and hold off on the printing 'til later, when times are better, if you want.
A wedding is not only a romantic and emotional experience, it's also a significant financial experience. I guarantee my work because I know that quality counts and that you want to know that you're making a wise investment for your special day. Again, you'll be pleased with the beautiful portraits that I create for your wedding or your money back. So, I'll be sharing in your financial investment and have an even bigger reason to see that you're satisfied!
So, please give me a call so that I can learn more about your special day and how I can provide you timeless, beautiful memories of your wedding!