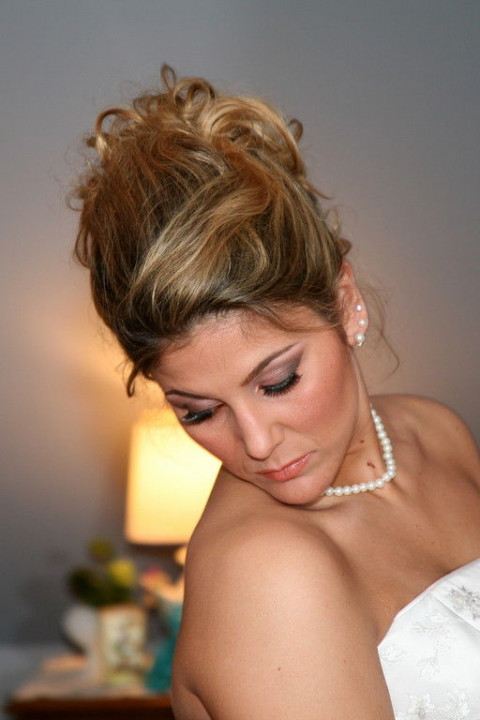 WEDDING BELLS PHOTOGRAPHY:
I'm Pete Black, a Wedding photographer with an appealing, complete and unique service for your Wedding: high quality memories at an affordable $2375 bottom-line cost for 2017 & 2018. I shoot with my digital Canon EOS 5D II 21.1 megapixel camera and I have two 5D backups, though I've never needed them. I typically capture a minimum of 1500 digital shots (usually lots more) and the new couple gets a minimum of 400 ~ 4x6 prints in two attractive modest albums and all 1500+ digitals on DVD's for reprints and enlargements with no copyright restrictions whatsoever! In addition to photography coverage, in my single $2375 fee, I INCLUDE three special services: unedited video coverage, rehearsal night coverage, and an engagement photoshoot.
At a Rehearsal, I will get to know the entire bridal party & family & friends to let them know who I am, and how much I have their interests at heart. Importantly, I will also become familiar with proceedings for the next day!)
On Wedding Day, I'll start with capturing finishing touches with the Bride-to-be and her girls at the beauty salon! I will capture all the special moments of the Wedding ceremony, including Moms ushered to their seats, Bridesmaids processions, the Bride's entrance, an admiring Groom's welcome, lighting a unity candle or sand ceremony, ring exchanges, vows, that first kiss, and so very much more. I'll capture images from a back balcony and side vantage points as well as direct center aisle pictures without being obtrusive and in the way! Your family and friends are there to see a beautiful Wedding ceremony, not an obnoxious distracting photographer! The sanctity of the moment will be respected!
At the Reception, I'll get images of receiving lines, guests signing the guestbook, champagne toasts, cake cutting, friends and couples, groups at tables, kids' antics, first dances, garter and bouquet tosses, suprprise and unexpected moments and all that partying into the reception! Let family and friends know they should just ask me any time for pictures they know you will love! Many of the best shots I'll capture are ones I "steal" from someone else who has pulled a group together! You'll get everything I shoot! I'll be going non-stop, but I won't be in their faces! I'll keep shooting memorable moments till the happy Couple drives off into the sunset with tin cans tied to their car's bumper! I turn out the lights! I have no time limitations! I'm not a clock watcher, except to be on time where you want me and when you want me!
My Credentials:
I have covered well over 500 Weddings since 2000, starting in 1998 in Atlanta, Georgia with our baby sitter's Wedding. She had grown up and was getting married, but wasn't going to have a photographer and I decided to bring my camera to her Wedding. Most of my Weddings were in Connecticut area since 2002, but I have also covered Weddings in Rhode Island, Massachusetts, Maine, Vermont, New Hampshire, New York, New Jersey, Maryland, PENNSYLVANIA, Virginia, Florida, Ohio and Washington State. It's a work I love! With no obligation on the part of a couple, I meet to show my Wedding Portfolios, but before that, you can visit my website http://weddingbellsphotography.shutterfly.com/ to read more and see many samples of memorable Wedding moments I've captured. Just call me or email me to see more or if have any questions. You may even friend me on Facebook "Peter M Black". If you like what you see, we'll meet & I'll show even nicer renditions in my portfolios. Computer scans don't do the originals justice and besides, I feel it's important for a couple to feel good about the person who captures fleeting images of the biggest day of their lives!
My Fees:
The total tax included fee for Wedding Day is just $2375. When a Couple decides on my services, I require a $175 deposit, a $700 payment 60 days prior to the Wedding, and the balance when the completed Albums, digitals on DVDs and DVDs of video are turned over to the new Couple about two weeks after the Wedding. If you wish, I can help with reprints, enlargements, deluxe albums, picture frames, CD renditions, special effects editing and other matters, but remember: all digitals on DVD's are yours with no copyright limitations or restrictions whatsoever to do the same whenever and wherever and however you choose!
Too often, many other photographers charge $3500 or $5000 or much more for only a very basic service, no rehearsal familiarization, no full Wedding day coverage, fewer pictures, no DVDs of digitals, no copyright releases, no video option, no flexibility, and no engagement photoshoot but they often can tack on hefty surcharges for some of these extras! Many other photographers frown on family & friends taking pictures with the photographer, but I welcome others capturing those same memories!
A Final Note:
I tailor my style to what the Couple desires and I work within the wishes of the Family and the Pastor or other Officials presiding over the sacred ceremony. I humanize the collection and get the warmth & emotions of the entire day. Whether I am the Photographer you choose or not, thank you for your consideration, and I wish you a beautiful Wedding Day & a lifetime of happiness together!
Specialties
Also Will Do Family Groups At The Wedding While Everyone
Beach Weddings
Bridal Photography
Budget Friendly
Burning DVD Disk Of All Images
Candid Photography
Candid Wedding Coverage
Candids And More.
Childrens Portraits
Christian Weddings
Church Events
Church Weddings
Clearwater Beach Weddings
Commitment Ceremony
Destination Weddings
Elegant & Affordable Photography.
Engagement
Engagement Photography
Engagement Photography Sessions
Engagement Portraits For Your "save The Date" And Wedding
Event Photography
Events
Family Beach Portraits
Family Lifestyle Shoots
Family Photography
Family Sessions
I Offer Wedding Photography
Last Minute Weddings Accepted
Lesbian Weddings
Our Company Has 10 Years Of Wedding Photography Experience Speci
Parent Albums
Photography
Reasonable Rates
Same Sex Weddings
Seniors
Wedding Photography
Weddings