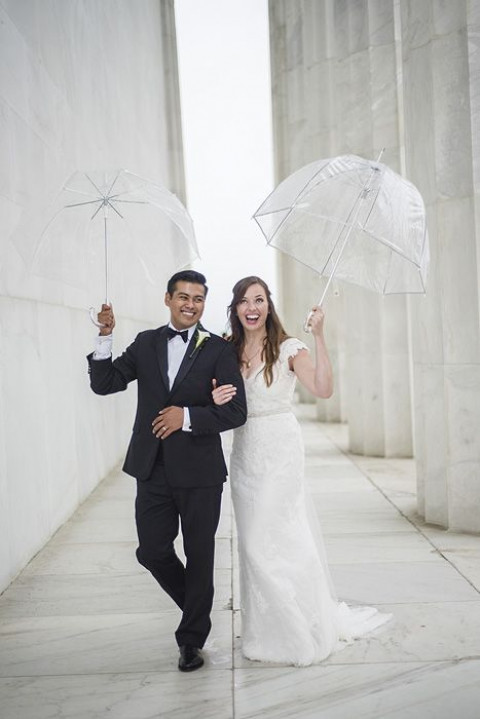 The goal of my photography is authenticity, capturing natural beauty and emotion in order to tell the story of your wedding day honestly. I aim to be unobtrusive-—following and recording real moments as they happen-—because, from bridal preparation to your grand departure, your wedding day is about you and those you care about. Journalistic photography is more than just knowing how; it is also about knowing when.There are times to be relaxed and fun, but there are other times and places where prudence and solemnity are paramount. I am happy to work with you and your wedding site in order to conform to rules, personalities and comfort levels.
Yet, my photojournalistic style isn't just about the candid shots. By taking a little time for some "relaxed" portraiture, we can create those special images that will capture you at your best on your wedding day and make a faithful record for the years to come. Whether shooting beautiful brides, fun groups or romantic couples, I keep my portraiture relaxed and fun, because natural beauty often comes best with very little direction. And I believe strongly in family and I think that wedding gatherings are the perfect time for recording your history. So, yes, posed family group pictures are included.
With every wedding package, you receive my exclusive talent to record your wedding day. After the big day, I will digitally treat the images, giving each one a polish by balancing color, tone and contrast. Afterwards, I will upload these images to a password-protected online gallery where you may view them and share them with family and friends who can also order high quality prints. And most importantly, with every package you will also receive a flash drive with the final, polished images in a high resolution, printable format, because I believe that everyone should have unfettered access and rights to the images from their own wedding day.
I find great joy in creating art that is beautiful and memorable and I look forward to sharing this joy with you.
Specialties
Albums
B&W
Boutique Weddings
Bridal Photography
Candid Wedding Coverage
Christian Weddings
Church Weddings
Custom Wedding Packages
Customize Your Own Wedding Package
Elegant & Affordable Photography.
Engagement Photography
Engagement Photography Sessions
I Offer Wedding Photography
Our Company Has 10 Years Of Wedding Photography Experience Speci
Photography
Portraiture
Weddings