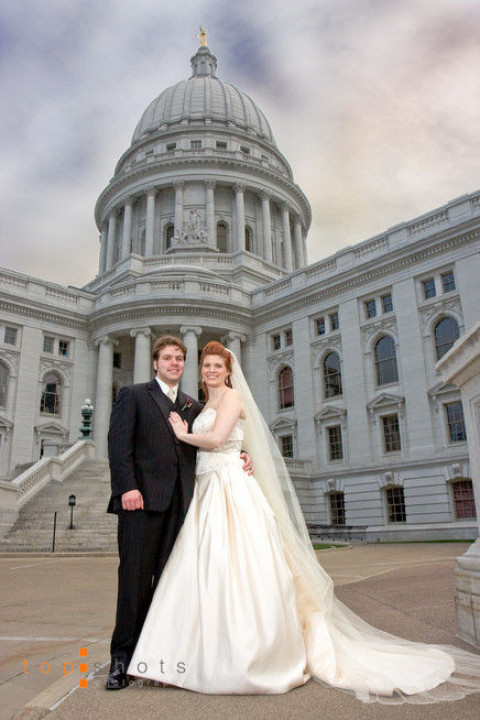 Adam Perkins is the Madison area wedding photographer with an eye for the dramatic and dynamic. Known for his trendy, modern and edgy approach to photography, he strives to find the angle less traveled and abused. Willing to take a knee or press his face against the floor, Adam is willing to do whatever it takes to make the difference between a normal photograph and something beautiful and unique. In addition, his large range of photographic interests (weddings, live music, portraits, fashion, purely artistic, etc.) makes him extremely versatile and allows him to combine many different styles.
Adam likes to keep things simple for you. First, he provides all usable images within two to three weeks on a DVD in addition to providing all the images online for professional quality ordering/printing. The online printing prices are less than half the cost of other Madison-area wedding photographers. Second, he thoroughly edits each and every picture that will appear on the DVD/website, ensuring that the quality of images provided will exceed your expectations.
The best images of every wedding can be provided as a normal color photo, as a black and white photo, or enhanced with Adam's exclusive editing style. This gives you a choice and some variety in the types of images you'll see in your wedding album.
If you have any questions, feel free to get in contact Adam in order to set up an appointment and see how he can help you capture your special day!