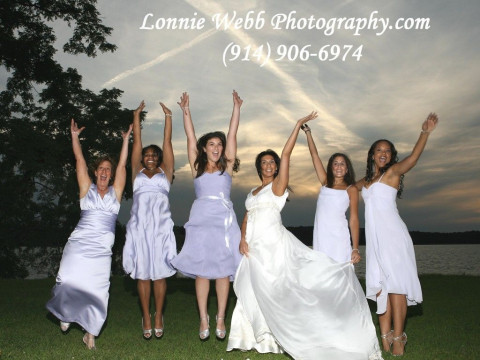 Lonnie Webb Photography offers complete custom wedding packages tailored to fit your needs. Let us provide you with exceptional service along with spectacular digital pictures of your special day. We take great care to make sure your individual needs are met. Although we provide superb service we are budget-friendly and are willing to work with you. Call today!
Specialties
Albums
Also Will Do Family Groups At The Wedding While Everyone
B&W
Beach Weddings
Bridal Photography
Burning DVD Disk Of All Images
Business Professionals
Candid Photography
Candid Wedding Coverage
Candids And More.
Childrens Portraits
Christian Weddings
Church Weddings
Commitment Ceremony
Custom Alburms And Retouching
Custom Designed!
Custom Photo Books
Custom Wedding Packages
Customize Your Own Wedding Package
DVD Slideshows
Elegant & Affordable Photography.
Engagement Photography Sessions
Family Beach Portraits
Family Lifestyle Shoots
Holiday Portraits
lovestory
Our Company Has 10 Years Of Wedding Photography Experience Speci
Photography
Portraiture
Professional Photographers Of America
Reasonable Rates
Same Sex Weddings
Weddings